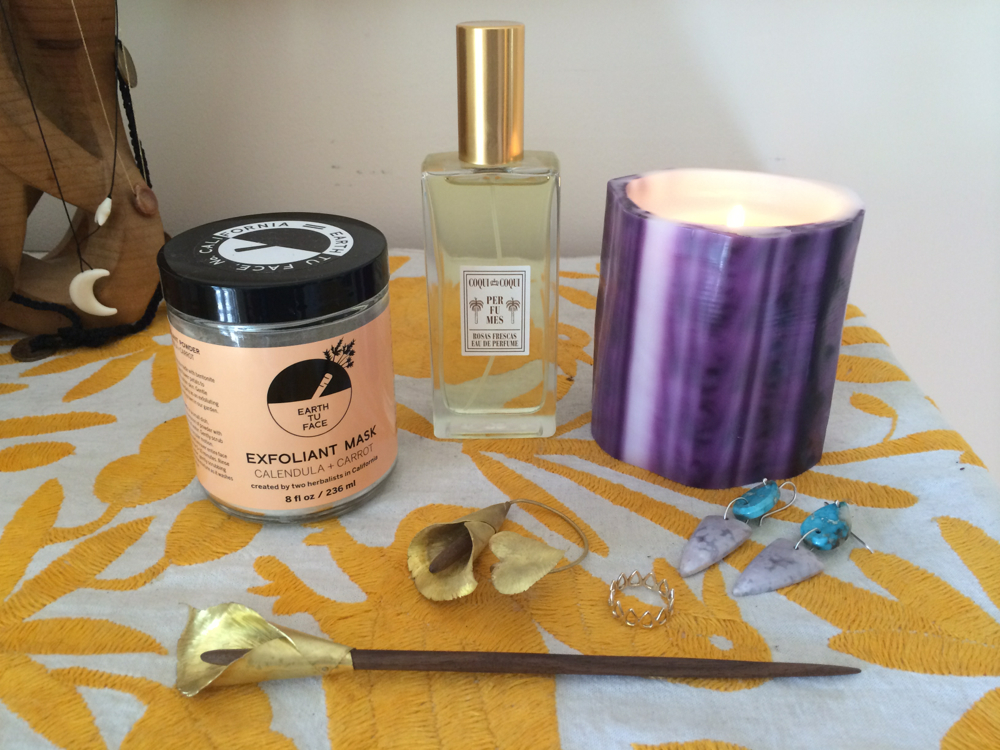 Favorites: Beauty and Jewels
Currently obsessed with (clockwise from the top):
Coqui Coqui Rosas Frescas Perfume (reminds me so much of vacation in Tulum).
The new Violet Le Feu de Leau candle (a summery blend of grapefruit and tobacco).
Jessica Winzelberg drop earrings (love these for a summer vacation vibe).
Jessica Winzelberg teardrop stacking ring (super chic as an everyday piece).
Brass and walnut ear cuff and hair accessory from Beatrice Valenzuela. These are so special and dramatic (like the designer herself).
Exfoliant Mask from Earth Tu Face (mix it with honey or water for an at-home spa night).